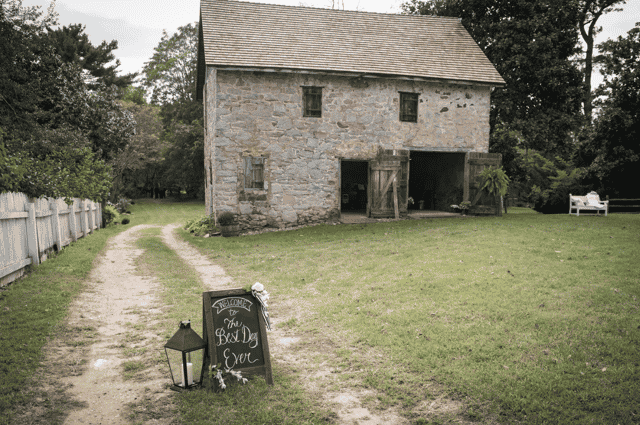 History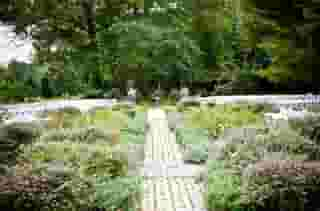 Cantwell Tavern's History
"To my surprise, I soon found myself in the pleasantest spot I ever saw in New Castle County, below Appoquinimink Creek … the land rises into gentle eminences, is very good, and affords situations that appear to be healthy."
- John Dickinson, May 13, 1789

Called "Apequinemy" by the Lenni-Lenape Indians, Odessa was first settled by the Dutch in 1662 on the banks of the Appoquinimink Creek~ an Indian trade route on what is the shortest distance over land between the Delaware River and the Chesapeake Bay. The Dutch settlement quickly fell to the English by 1664, and by the 1730's a fully developed town had evolved. Success was evident when Sir Richard Cantwell built a bridge and toll house at this site, and in 1731 the town of Cantwell's Bridge was born. For the next 124 years Odessa played a vital role in commercial life along the Delaware River as a busy grain shipping port. In 1855 the railroad bypassed Odessa going 4 miles west through Middletown. Being cheaper and easier to ship by rail, Odessa's economy began a slow slip into decline. It was this threat of economic failure that prompted the town fathers to rename the village after the great Ukrainian wheat port on the Baltic Sea…but Odessa's fate had already been sealed. Today, visitors to our town can stroll along tree-lined streets and admire examples of 18th- and 19th-century architecture and tour a remarkable collection of antiques and Americana preserved in period room settings as well as quaint exhibits.

The Cantwell's Bridge Hotel and Tavern was built by prominent businessman, William Polk, in 1822 and was operated as such for the next 100 years. The simple, clean, classic Federal lines denote a sophisticated style rather than that of a "country" inn typical of small towns. Merchants, ship captains and visitors to the busy port town of Cantwell's Bridge would have found comfort in the accommodations offered at this fine establishment. During Colonial times, most towns on busy travel routes had several taverns, and Odessa was no exception, with five taverns in addition to the beautiful Cantwell's Tavern.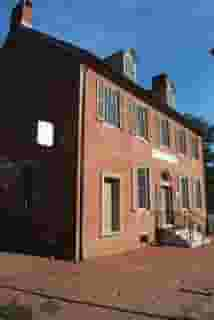 While inns, taverns, and hotels provided a place to sleep and eat, they also were important community centers. Tavern rooms served as meeting places for civic organizations and political groups . . . many had ball rooms, which also served as meeting places . . . marriages took place in taverns as well as hotels . . . and a tavern generally served as the local post office and stage coach stop. In short, these establishments were the social center of a town, and Odessa's Cantwell's Bridge Hotel—purposefully located on Main Street, in the finest part of Odessa, with a commanding visual presence from the water—would have attracted "the quality" of the town. Today, the Brick Hotel has been fully restored, and has opened its doors to reveal a full service restaurant modeled on an early 19th-century style tavern.

Our town features an enclave of 18th and early 19th century buildings which includes the Corbit-Sharp House (c.1774) a National Historic Landmark and a National Parks Service Network to Freedom site; Wilson-Warner House (c. 1769); Collins-Sharp House (c. 1700); and Odessa Bank (c.1853) the Visitor's Center and offices for the Historic Odessa Foundation. Within the houses, the foundation's collection of over 4,500 objects spans an interpretive period in regional decorative arts from 1760 through 1850. In addition to many pieces of original family furniture made by prominent Delaware cabinetmakers of the 18th century, the collection includes major works of regional paintings, prints, textiles, silver, pewter, and other metals. The Foundation's collection is steeped in Delaware history and rich in the finest examples of mid-Atlantic craftsmanship. The maps, prints, and photographs adorning the walls of the tavern are reproductions of originals housed in the museum's collection.

Few people driving past Odessa on our two busy interstate highways realize that they are passing one of the best unique Colonial towns in Delaware. The state has historic preservationist H. Rodney Sharp and his descendants to thank for the preservation of this Delaware treasure. Sharp, who taught school in the "Old Academy" as a young graduate of the University of Delaware, was clearly left with an impression of the town. Later he made his fortune as an executive with the DuPont Company and married Pierre Samuel DuPont's sister, Isabella Mathieu DuPont. It was those early years in Odessa that prompted a long journey in restoration beginning with his purchase of the Corbit house in 1938. Mr. Sharp spent the next 30 years intimately involved with the preservation of old Odessa, during which time he restored 15 properties in the historic center. In addition, the citizens of Odessa have been aggressive in guarding the town's heritage by enacting stringent zoning ordinances to protect its timelessness. 

Guests are encouraged to stroll around the grounds of the Historic Houses of Odessa and visit our four historic houses, their properties and gardens. As a visitor, you are offered a special glimpse backward to what life was like in Cantwell's Bridge, Delaware, in the 18th century.